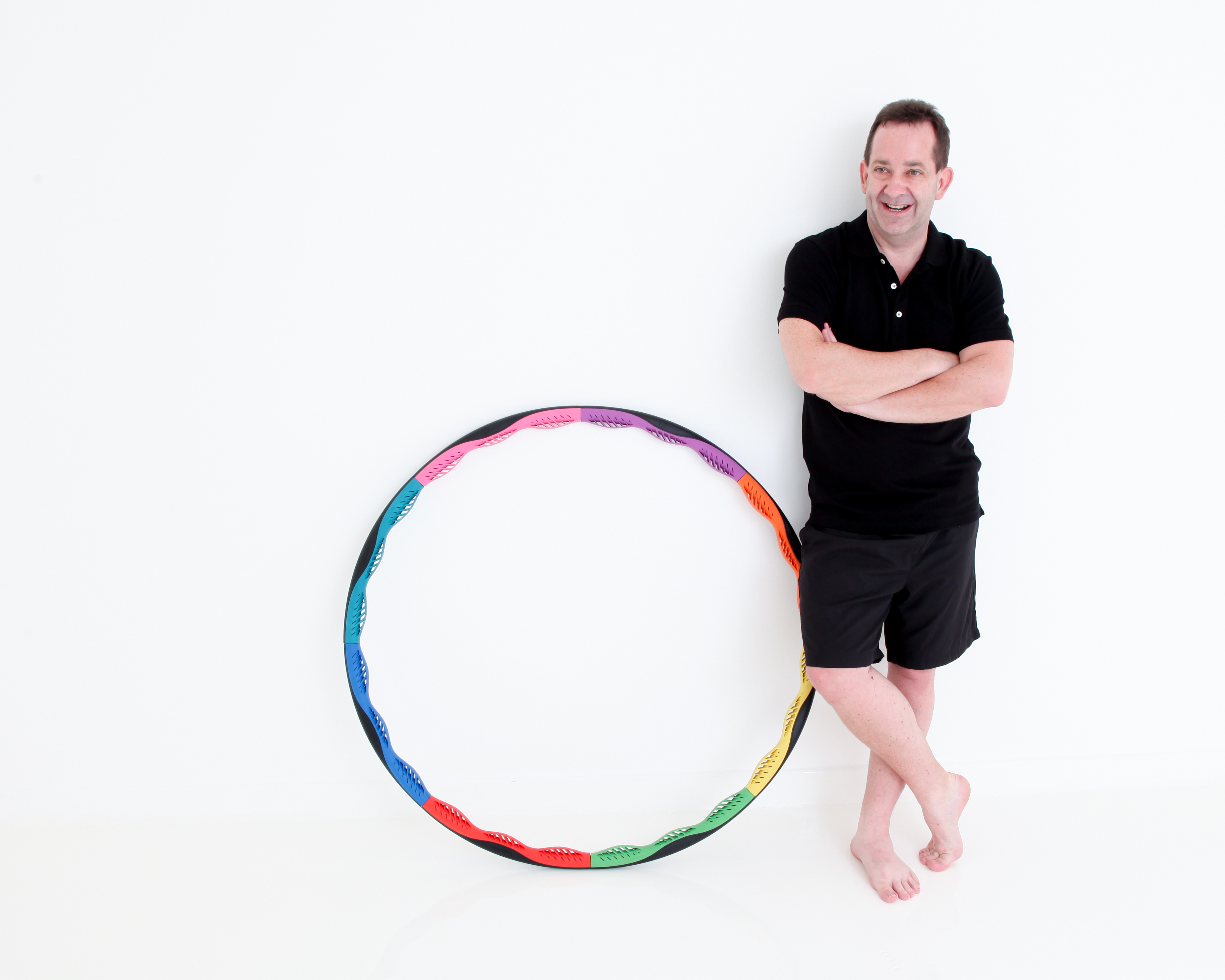 Powerhoop
Powerhoop's large diameter makes it easy to use, even for those who have never "hooped" before.
The wavy interior profile helps to quickly build a body armour of protective core muscle.
High-density foam padding makes Powerhoop comfortable to use, while the shape, size and weight create a versatile fitness tool that can be used in a variety of dance, aerobics, yoga, Pilates and stretching exercises.
Powerhooping is a fun-filled way to slim your waist and strengthen your core.
Please download and read our Powerhoop New User Guidelines.
Track your progress with this simple to use Powerhoop Progress Chart.
You can buy a genuine Powerhoop from mgstudio fitness limited. We have one to fit all budgets and all requirements - if you are not sure just e-mail or text us!
Which Powerhoop is for me?
The Award-Winning Powerhoop Deluxe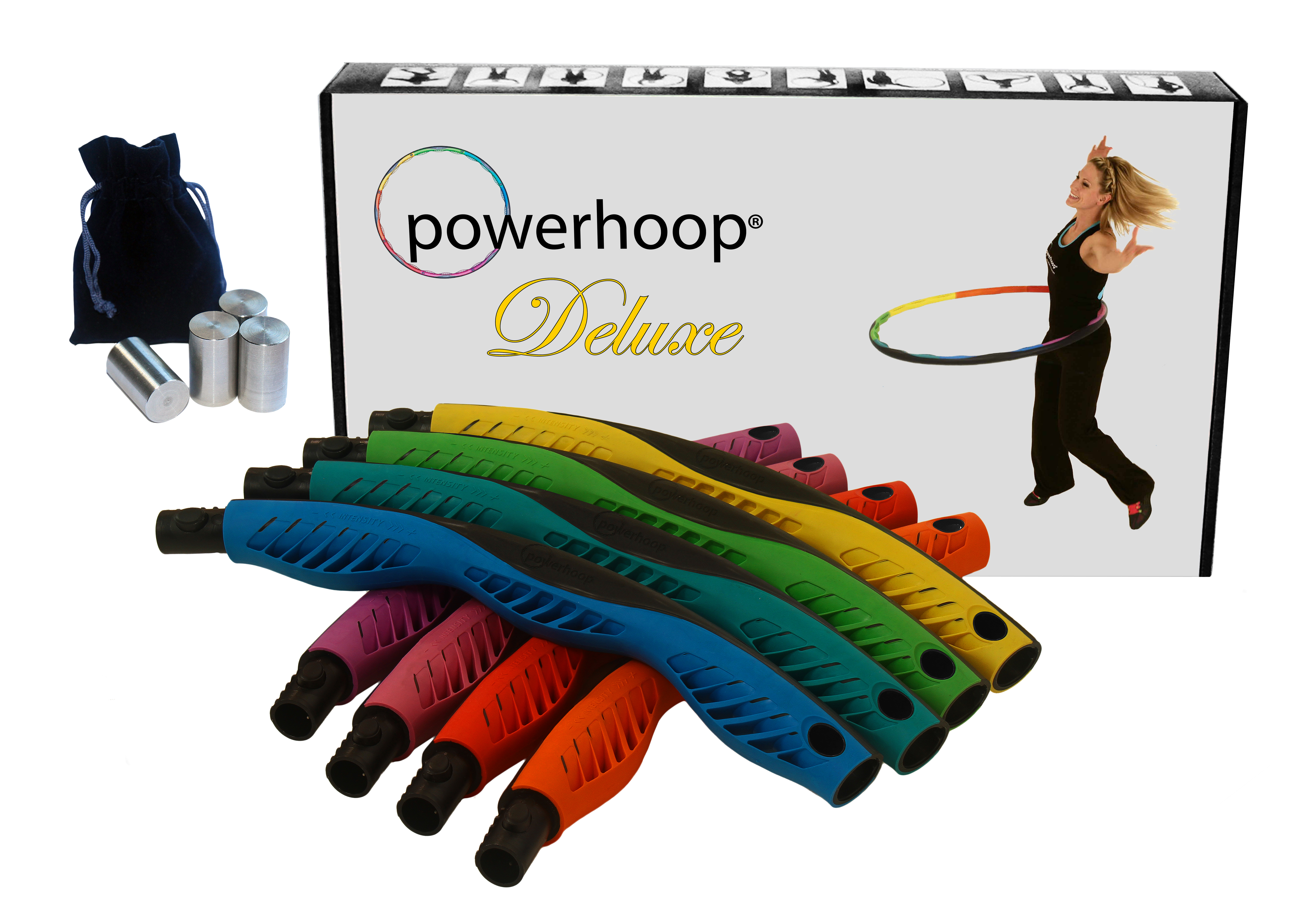 The Powerhoop Deluxe retails at £55.00 and is Innertrak's flagship product - truly "The World's Most Advanced Fitness Hoop." The patented Powerhoop Deluxe is many hoops in one, enabling users to upgrade incrementally as they become stronger and fitter.
The hoop starts with a basic weight of 3.5 lbs/1.6 kg, and comes with four stainless steel inserts to take the weight up to 4.2 lbs/1.9 kg. Additional weights can take the total up to nearly 5 lbs /2.1 kg, and are available separately. Weight: Adjustable. Comes with one set of four weights and an instructional DVD. Manufactured in the UK.
The "Directionality Effect," as indicated by the-<<and>>>+arrows on the Deluxe hoop, is a subtle effect that creates some variability in the impact of the hoop on the body.
The Powerhoop Slim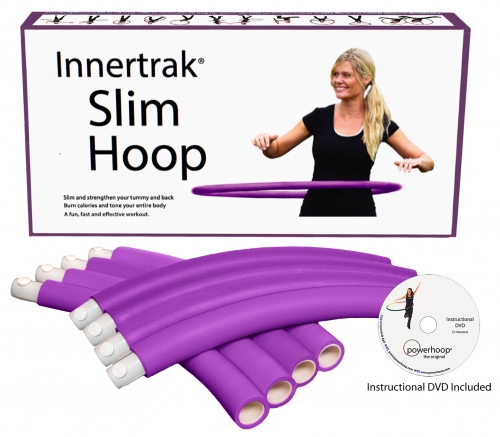 The New 'Powerhoop Slim' retails at £25.00. The Powerhoop Slim's lower weight, high-density foam padding and non-wavy inner surface make it a good option for beginners, teens and sensitive users. With one link removed, the Slim Hoop may be suitable for pre-teens, ages 10+. Weight: 3 lbs/ 1.4 kg. Comes with an instructional DVD and carrybag.
The Powerhoop Classic (now withdrawn)
The last remaining and now withdrawn 'Powerhoop Classic' retails at £35.00 and is the original class Powerhoop. It weighs 4lbs/1.8kg and retains the original wavy interior. We may have 'traded-in' classics on offer - please ask.
Regrettably we cannot permit the use of any other type of weighted hoop in class.
Check the 'Offers' page for discounts and bargains.