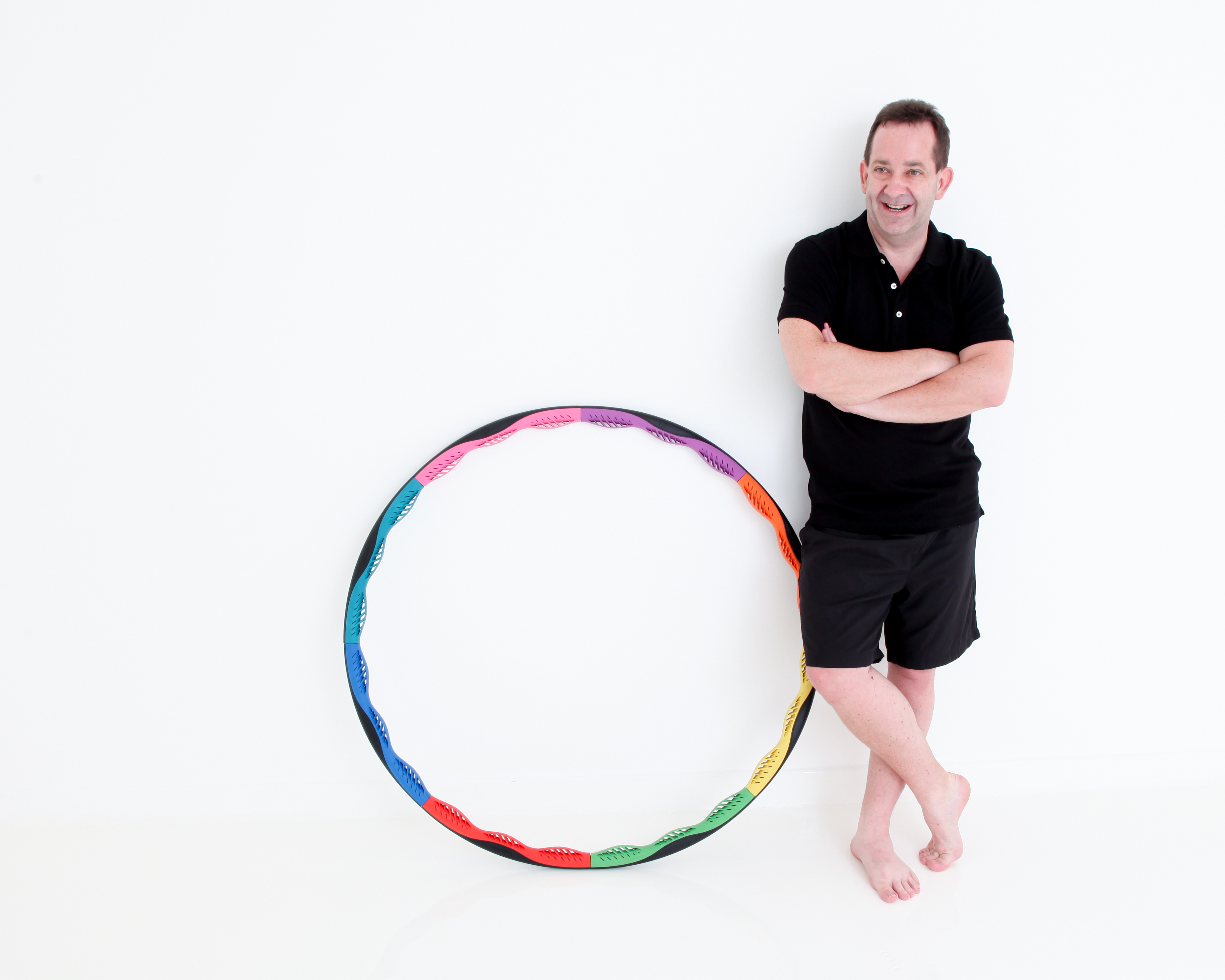 Powerhoop
Powerhoop's large diameter makes it easy to use, even for those who have never "hooped" before.
The wavy interior profile helps to quickly build a body armour of protective core muscle.
High-density foam padding makes Powerhoop comfortable to use, while the shape, size and weight create a versatile fitness tool that can be used in a variety of dance, aerobics, yoga, Pilates and stretching exercises.
Powerhooping is a fun-filled way to slim your waist and strengthen your core.
You can buy a genuine Powerhoop from mgstudio fitness limited. We have one to fit all budgets and all requirements - if you are not sure just e-mail or text us!
The New 'Powerhoop Deluxe' retails at £49.50 and is suitable for all adults. Complete with a set of 4 stainless steel inserts to take the 3.5lbs/1.6kg basic weight up to 4.2lbs/1.9kg.

The last remaining and now withdrawn 'Powerhoop Classic' retails at £35.00 and is the original class Powerhoop. It weighs 4lbs/1.8kg and retains the original wavy interior, but is even easier than ever to construct and dismantle at class.

The New 'Powerhoop Slim' retails at £25.00 and is suitable for sensitive users and children from age 10 years and upwards by removing one link for the pre-teen age group.

Regrettably we cannot permit the use of any other type of weighted hoop in class.
Check the 'Offers' page for discounts and bargains.